Admissions Process
At beanstalk we understand that selecting a trusted child care provider is one of the most important decision a new parent makes, you are filled with many emotions and countless questions. It is our privilege to nurture each child. We welcome your child and would love to accompany him/her as he/she embarks on the exciting journey of exploration, discovery and learning.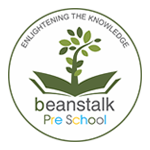 Our Programs For Early Years
Play Group:      Age – 1.5 – 2.3 years
Nursery:            Age – 2.3 – 3.3 years
KG 1 & KG 2:    Age – 3.3 – 5 years
Grade 1:             Age – 5 – 6 years
Grade 2:             Age – 6 – 7 years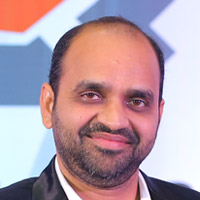 Director, Beanstalk Pre and Junior School
Mr. Jatin Chawla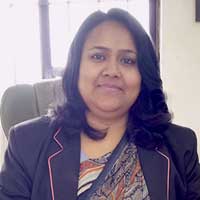 Centre Head, Beanstalk Pre School, ModelTown Karnal
Ms. Sharmistha Seal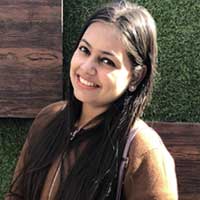 Centre Head, Beanstalk Pre and Junior School, Sec 33 Karnal
Ms Mansi

Centre Head, Beanstalk Castle Pre School, Narsi Village - 1, Karnal
Ms Aditi Chaudhary
It's awesome to be a part of Beanstalk group. I am lucky that my child is Beanstalker. I am fully satisfied with the teachers, coordinator and all the staff members including nannies. All are very cooperative
For every parent, I think this is the most difficult decision to take that which school is going to be the best learning school and I am highly obliged and thankful to Beanstalk group that they are handling my boy in such a nice manner. I think this is the best way that every child not even learns but also enjoy going to school… Thank you Beanstalk group, most important to faculty and the whole staff.
I feel immense pleasure to share my views about this school.My son Ranbir is studying here. During this duration i.e from admission till now, we have noticed several positive changes in him. All the teachers here pay attention and make efforts for the overall personality development of the kid. School tries to inculcate some very important habits in kids through various activities. According to me visual impact during school activities make the student learn things easily and faster as well. I really appreciate the painstaking efforts of the whole Beanstalk staff.
The behavior of class teacher is satisfying especially home visit. The staff of the school is quite impressive.Everyone is helping us to my son adjusted to school.
I am highly obliged and overwhelmed by *Beanstalk faculty and environment*. After a big search, I found the most suited place for my child. I am very thankful to all the worthy teachers and nannies too. Thumsup!
It feels me so overwhelming and I am so obliged to carry forward in Beanstalk. My child is learning very speedily new things in routine. I am happy with the hard work of teachers they are doing on my child. And hard work on your annual function of this year is appreciable.