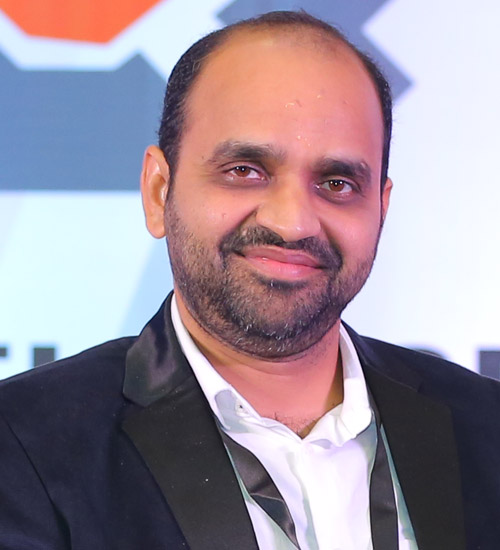 Chairman's Welcome
As the Chairman of Beanstalk Pre & Junior School, I am delighted that the school values align with my own personal values including the importance of trust, respect, innovation and a sense of community.
The future will build on these firm foundations focusing on the quality of school life especially for the benefits of our little learners. We are a caring community where student needs are more prioritized and also where Indian Traditional and Western Educational values are respected and encouraged to co-exist.
I have always been a firm believer that a child's first experience of school is crucial for laying the foundations on which they build their future education.
Working closely in partnership with our parents we provide the highest quality of care, educational delivery and support for our children. Above all, we ensure that The Beanstalk Pre & Junior School is a happy place for all who are part of it.
Mission
Preschool was founded in 2009 and Junior school in 2016 to provide students with excellent academic programs and a nurturing environment with a close student-teacher relationship.
Demonstrates perseverance in all learning aspects
Individual attention in classroom setting
Comprehensive reporting on individual achievement
Educational Field Trips and school presentations
To provide an overall personality to the students
Stimulating curriculum and a supportive environment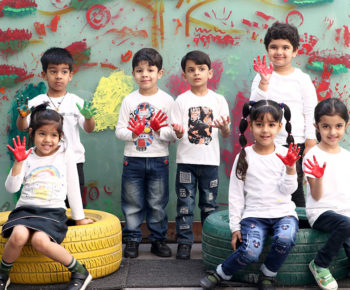 Curriculum Supplements
Beanstalk Happy Feel Club
A unique program that focuses on child's passion or interest in the guidance of experts. Club includes activities like Art and craft, dance, fitness and yoga, Excursions, gym and audio visual sessions, junior physical education.
Kids Fun Discovery Program (KFDP)
The KFDP allows your child to learn through discovery in a fun way, they will be engaged in creative and stimulating activities such as Speech & Drama, Cookery, Music, Art & Craft and educational games. KFDP enhance your child's compute, social & emotional development, imagination, creative talents and problem solving skills.
Technology Enabled Learning
In today's world, it is hard to ignore the influence and significance of technology in the education scenario. Understanding this, Beanstalk has designed its curriculum integrating a healthy affinity towards technology. However, it is strictly monitored that technology is not overpowering the simplicity of learning. The teachers at Beanstalk ensure that kids are not overtly getting attached to gadgets and gizmos, thus maintaining a perfect balance of technology (friendly learning is important here).
Phonics & English Readiness Program (ERP)
It is not enough to be fluent in English, but also to be aware of the right pronunciation and understanding of the language nuances. Keeping this in mind, Beanstalk has designed a unique program – Phonics and ERP. This program is fully integrated into the curriculum, aiding the child with fluency in the language and delivery of it.
Beanstalk School Readiness Program (BSR)
Circle & center time in every day time table – Giving a chance to interact and participate with the teachers and peer group to develop high level of inter personal skills.
Growing Mathematician (Singapore Math Model)
Beanstalk has unique learning program for growing Mathematician based upon "Singapore Math model for early years", that helps in developing the ability to identify and distinguish shapes & pattern by visual differentiation.